ServiceNow: making the world work better with AI and tech
By Catherine Gray May 13, 2022 AI Magazine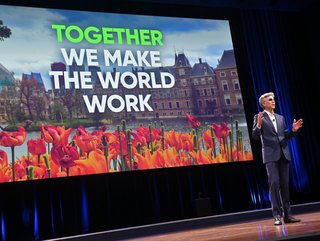 Following ServiceNow's Knowledge 2022 event, AI Magazine reflects on the two days and shares key messages from the company's executives and its partners
ServiceNow hosted one of its four Knowledge 2022 events in The Hague, the Netherlands, where the company shared updates to its Now Platform and its drive to make the world work better.
BizClik Media Group were fortunate to attend the event, to gain a deeper understanding of the platform and chat with a number of executives from ServiceNow, its partners and its customers to see the real impact the platform makes.
At the opening keynote speech, CEO, Bill McDermott, joined attendees sharing his passion for the company and offering his own advice as a seasoned technology leader. One key takeaway from this session was the importance of employee experience for business.
Urging executives to give employees the "same top-class Michelin 3 star experience" companies strive to give customers, the CEO highlighted how the ServiceNow platform facilitates transformation, making the employee experience streamlined and more efficient.
As it can be easily integrated into major systems in the enterprise, the Now Platform works alongside existing investments as it facilitates to shift to digitalisation. 
ServiceNow's Bill McDermott: "AI is more than a fantasy"
This cloud-based platform includes different artificial intelligence (AI) and analytics capabilities with innovations using machine learning, intelligent chatbots and performance analytics.
It comes as no surprise that ServiceNow offers a number of AI-enabled solutions as McDermott himself explained to AI Magazine how he firmly believes that the industry future will be driven by AI, particularly as employers look to combat issues around staff retention.
"I'm going to tell you what is a big trend right now, and that is only going to grow, is AI. AI is more than a fantasy. Now it's a reality. Any company that we've met on this European tour, you ask them, how are you doing with retention? Their retention rates are the worst that they've been. Who's leaving? Number one is people in the call centres. A good one has a 30% turnover. A lot of them have 50% turnover. Can you imagine one out of two people leaving? Why did they leave? Because humans don't want to do the tasks that the computer's supposed to do," said the CEO.
"So there used to be this debate. Is AI going to replace people? No, AI's not going to replace the people on the contrary. AI may be the very reason you get to retain the people and make the people much more productive because the computer now should solve 90 to 95% of the repeatable problems. And then when the computer doesn't solve it at first glance, the chatbot should come in and have its own understanding. And then when that doesn't work, there should be immediate workflow automation to the actual human that has the technical expertise or the know-how to solve the customer's problem. Employees then get inspired because they say I work for a best-run business and I don't have to rely always on my hard work and my effort just to solve mundane things that the AI should do for me. So AI is going to start cruising right through enterprises, solving many more problems," he added.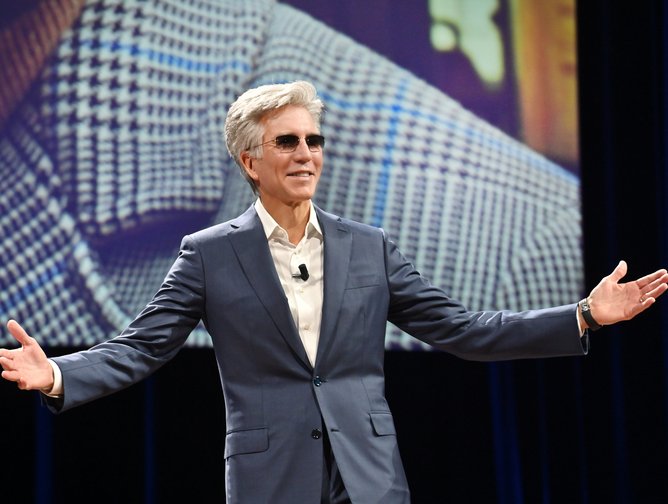 Bill McDermott at Knowledge 2022
Automating the public sector with ServiceNow's portfolio of technology
EY has previously outlined that intelligent automation paves the way to better public services when used as a strategic tool to enable a more efficient delivery of serivces. Now more important than ever automation can play a key role as the public sector combats new challenges and pressured finances brought about by the pandemic.
Jordi Ferrer, Vice President and General Manager for UK&I at ServiceNow, shared with AI Magazine specific use cases for the company's comprehensive automation capabilities, particualrly in the public sector.
"One of the areas that I'm most proud of is we build the vaccination system for NHS Scotland in six weeks. And that was a great way to demonstrate how technology can solve really critical issues that are affecting people. The key there was the ability to put in production a very complex system in a very short period of time with an incredible level of availability and flexibility without replacing everything they had. So it's interfacing into existing systems and interfacing into existing processes. The overall outcome has to be positive for the citizens and the workers of the NHS," he explained.
"There are many, there are many government departments using ServiceNow technology. What we're trying to do is help them deliver better service for the employees and better service for the end-users because the government departments are saddled with greater levels of complexity of requests. And they're not getting any more money because obviously there's not enough due to tax based challenges that we're having now from COVID to what's happening now with inflation. What we're trying to drive is how we empower employees to make better decisions and how we eliminate redundant tasks so that they have the information that they need to make the decision at the right time," continued Ferrer.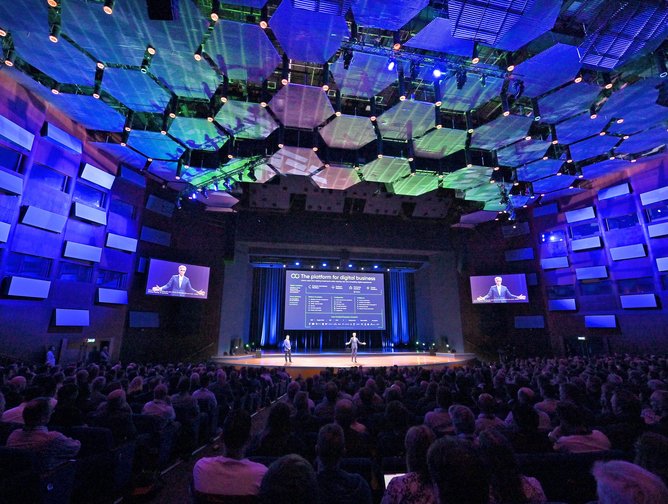 Knowledge 2022
Utilising technology to provide aid in Ukraine
Passionate about making the world work better, ServiceNow works with a number of organisations across the world to drive forward innovation and digital transformation.
As companies across the globe stand with Ukraine and look to support the country in the war against Russia, ServiceNow has been working with Teiva Systems, cloud solutions consulting company and Premier Services and Technology Partner of ServiceNow.
Relief workers and charities are facing challenges as they look to bring resources into the country to help those who need it most. To support BGK (Blau-Gelbes Kreuz e.V.) as it looks to provide aid to people in hospitals, Teiva looked to ServiceNow's expertise.
Kostya Bazanov, Managing Director and ServiceNow Lead Architect shared at Knowledge 2022 how together, the two companies have created a medical supply solution to help people in the war-affected zone in Ukraine.
Currently, Teiva Systems has supported the delivery of 150+ palettes with medical supplies to help over 7,500 seriously injured people since it started its ServiceNow project with BGK. ServiceNow's technological capabilities helped scale this complex project and bring more efficiencies to the process.
To find out more and support BGK as it continues with its efforts in Ukraine, follow the link here.
Yuliya Nesen, Marketing Manager, May 18, 2022