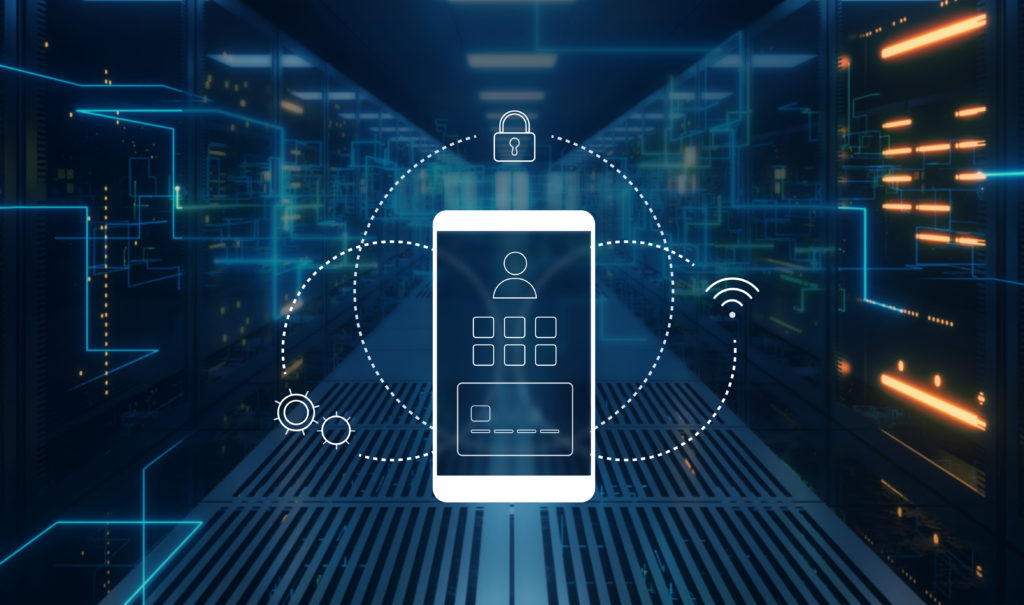 How to Automate Business Processes by Integrating Enterprise Mobility Management into ServiceNow
OUR CLIENT
An IT giant, a provider of Information Technology services, including consulting, technical, and outsourcing services.
Specializes in cloud computing, AI, big data analytics, and IoT, offers system integration, and managed services.
Global presence with offices and partners worldwide.
The company's mission is to help customers achieve digital transformation and improve their competitiveness in the digital economy.
A company is known for its flagship product, the Mobile Distant Management (MDM) platform.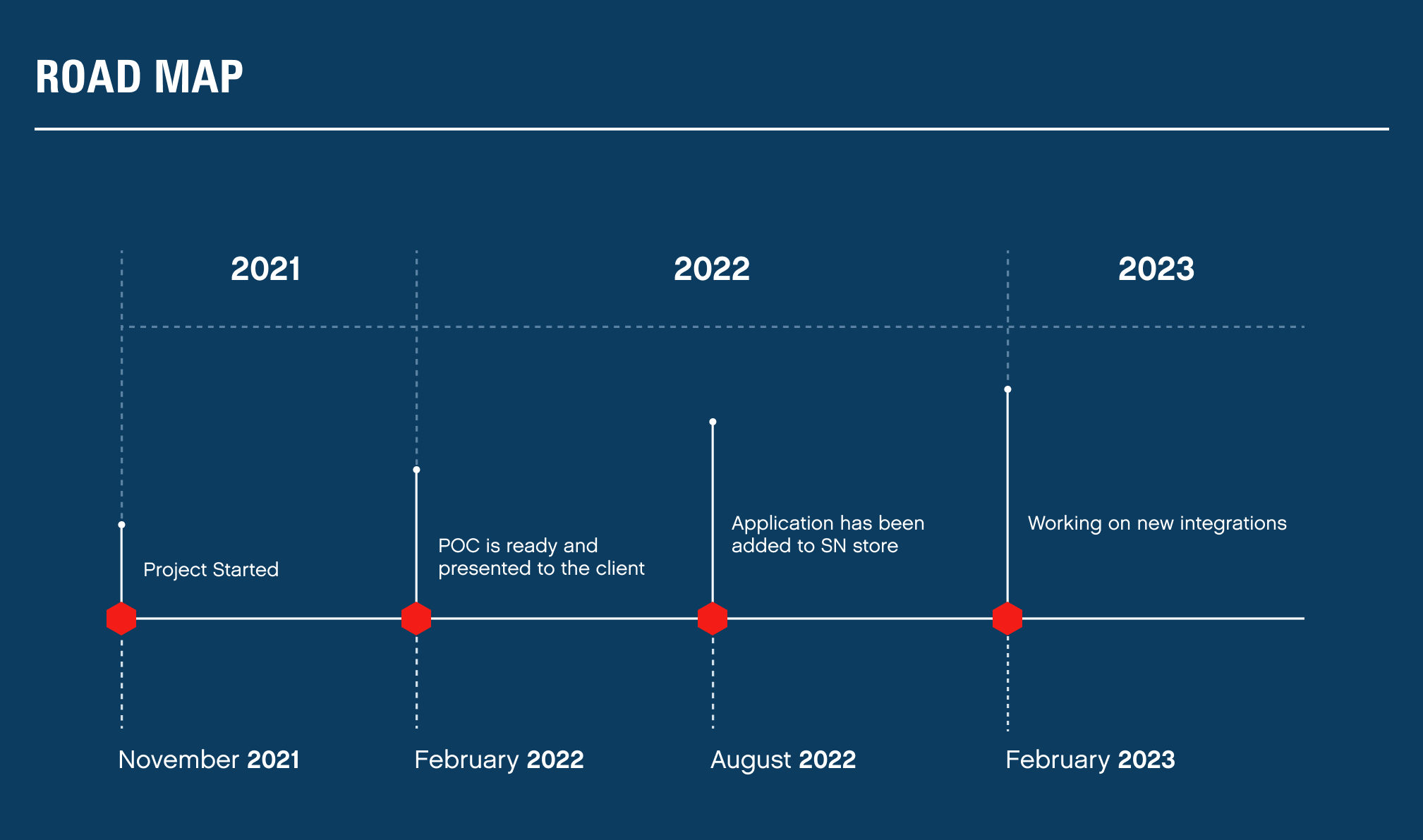 CHALLENGES
Develop a universal approach to integrate different platforms
Process inconsistent data from 3rd party systems
Absence of SN native data model to store mobility-related technical information
Data sync optimization due to the potentially significant number of devices to manage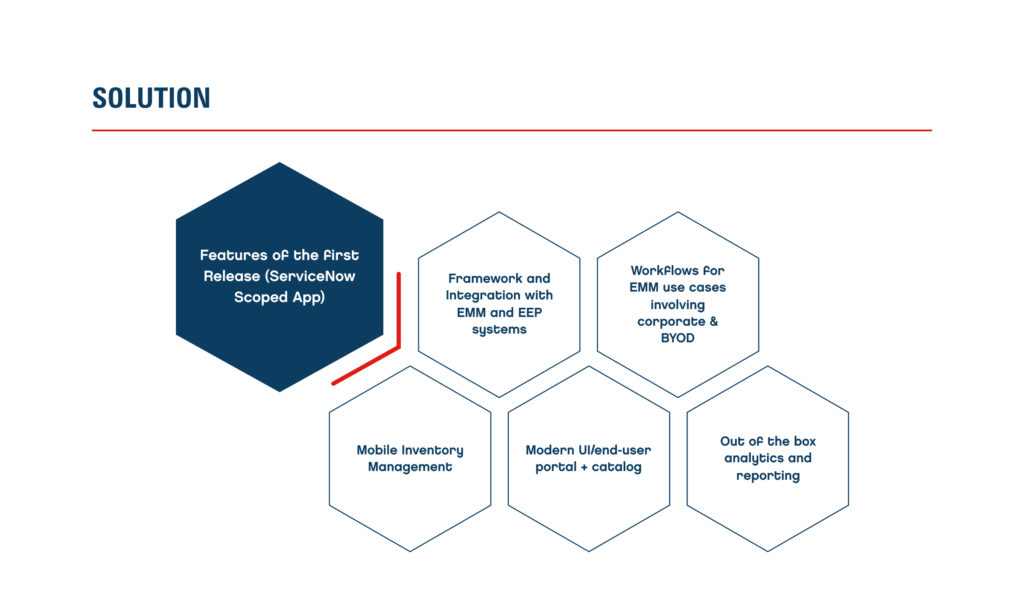 OUTCOME
A solution managing enterprise mobility in ServiceNow through integration with several EMM platforms is available in the ServiceNow store
More EMM platforms integrations are currently being developed
The application received two awards from Association of Telecom, Mobility and IT Management Professionals in 2022 – People's Choice and Hottest New Mobile Solution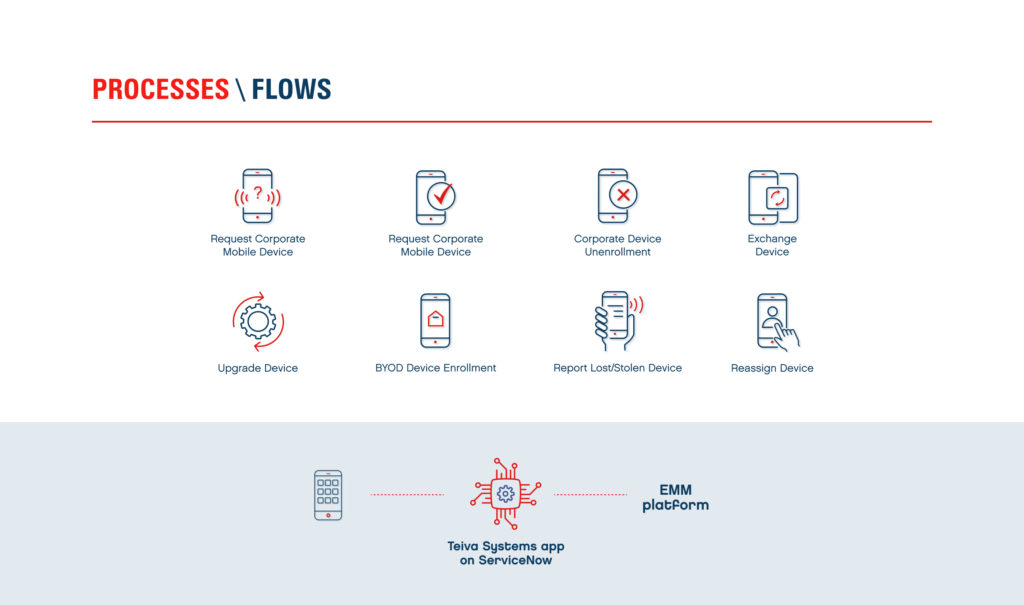 Yuliya Nesen, Marketing Manager, Mar 15, 2023