Protect Environment from Orphaned Wells Methane Emissions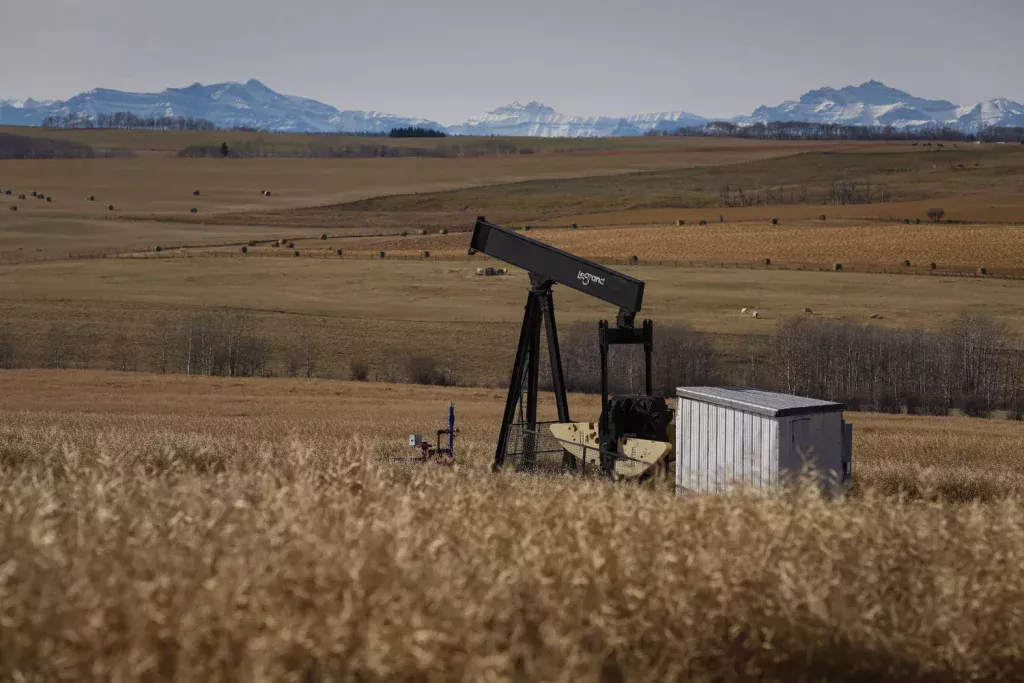 EmissionBox + ServiceNow Integration
EXECUTIVE SUMMARY
Methane is one of the most significant contributors to climate change, is 80-100 times more potent than CO2. With 1.3M active production sites and over 3.5M abandoned oil & gas wells in the USA, reducing emissions has become a significant initiative.
2021 Infrastructure Bill, especially the Orphaned Well Program, is aimed to remediate it. With a $4.2B allocated budget, federal and state agencies and service and technology companies are looking for a way to execute it.
With 3.5M wells spread across the US states, it is clear that Orphaned Well Program execution has a risk of being costly and slow due to a sheer number of people in the field, disconnect across agencies, ad-hoc processes, and lack of access to reliable shared data.
You need to have a common system that will orchestrate all process steps and people with workflows, collect all field and process data, integrate all external systems, and enable field workers with mobility and digital tools.
CHALLENGES
The orphaned well program is new with vague guidelines but needs expedited execution

Implementing 3M+ wells will require efficient coordination of federal and state agencies, vendors, systems, and thousands of field personnel

Fragmented and unreliable data

Manual and ad-hoc processes

Varying efficiency of field specialists
BUSINESS VALUE
Dramatically cut time to execution

Safer, more efficient, and professional field operations

Efficient process with predictable results

Improved speed and scale

Flexibility to support changing regulations and state-specific requirements

Reliable data and reporting

Dramatically reduced costs of execution
AUTOMATE PROCESSES, CONSOLIDATE DATA, AND DIGITIZE OPERATIONS WITH EMISSIONBOX
EmissionBox (former Ekatra) Climate and Emissions Action Application can get you up to speed in a short time and help you run efficient and reliable operations. It allows you to standardize and replicate processes to scale to the magnitude needed to cover the scope of the Orphaned Wells Program and beyond.
Built in partnership with ServiceNow and utilizing the power of the Now Platform, EmissionBox solution can achieve scale and agility that no other product can.
One system will hold all wells inventory, emission data, maintenance records, survey and inspection data, remediation activities, materials, timelines, etc. You will be able to collect, consolidate, securely store, analyze and report data from various emission sensors (such as EmissionBox 's methane leak sensors), siloed databases, and SCADA systems to comply with regulations.
Moreover, field workers will be able to access and enter data on their mobile devices, which will produce dramatic productivity gains.
IMPORTANCE OF COLLECTED DATA
No data is helpful by itself. It drives change and action. EmissionBox uses data to run automated workflows that orchestrate processes to achieve your business results. For the Orphaned Wells Program, the processes include Planning, Inventorying, Inspection, Emission Monitoring, Remediation, and Plugging. These processes involve many people in the field, office, and external systems. Workflow automation allows removing unpredictability to achieve reliable results. EmissionBox will take care of tasks, instructions, forms, SLAs, approvals, and many more decisions that, if left ad-hoc, will create chaos and costs.
SOLUTIONS
Consolidate data, people, and action in a Single Platform

Digitize and orchestrate field operations

Create a single standard for the execution and reporting

Connected mobile field workers

Integrate emission and other sensors
OUTCOMES
Achieve measurable success quicker and cover more ground with fewer resources

Set the standard on how to execute on climate change

Achieve ESG excellence
Teiva Systems, as a ServiceNow Premier Partner, provides all the abovementioned services in Europe and Northern America.
Yuliya Nesen, Marketing Manager, Jun 07, 2022