How to Prevent Leaks and Overfills in Fertilizer Storage Tanks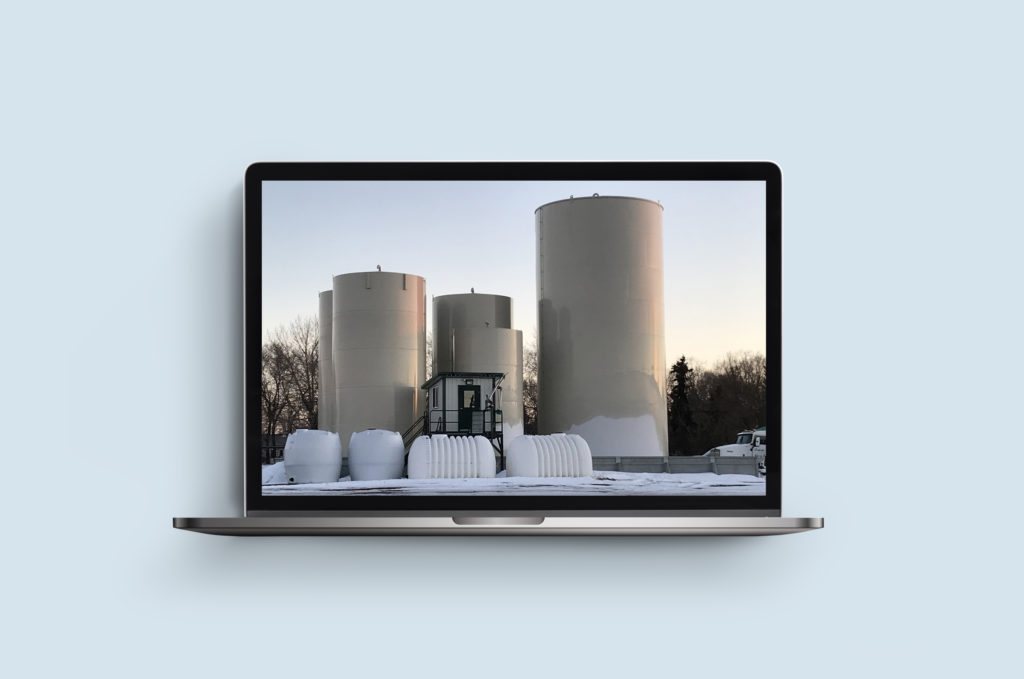 ServiceNow+EmissionBox Integration
OUTCOMES
Better visibility of a tank and product inventory, operations.

Prevention of stock-outs, overhead costs

Reduced costs related to manual dispatching and inefficient scheduling.

Optimized tank and transport utilization.
BUSINESS VALUE
Remote Monitoring prevents leaks and overfills

Less malfuctions due to Predictive Maintenance

Compliance Automation reduces the number of compliance violation cases

Demand/Supply Management optimizes new assets purchase
EXECUTIVE SUMMARY
92% of business-critical equipment is not connected and automatically monitored, leading to risks of failures, downtime, or safety accidents which affect top-line revenue, costs in addition to public image. The market opportunity is estimated to grow from $65B to $138B in five years.
90%+ of very high-cost equipment like fertilizer tanks is not monitored because of high solution costs.
EmissionBox (former Ekatra) provides Smart Tank Operations application to monitor fertilizer tanks, prevent issues, and reduce costs for cleaning and federal fines.The  technology can reduce downtime revenue losses by 30%, decrease costs on maintenance and repairs up to 50%, and protect the environment by preventing chemicals and greenhouse gas leaks.
PROBLEM
Leaks and overfill in fertilizer storage tanks cost in average $80K to clean, potentially millions of $ in federal fines and hundreds of thousands $ in non-productive time. Old approach – manual tests – unreliable and reactive.
SOLUTION
Convert fertilizer tanks to "Smart" tanks using EmissionBox's proprietary Smart Sensor. Enable tank manufacturer and owner remotely monitor all tanks in real-time, get alerts and respond immediately. Integrate into incident management and ops processes.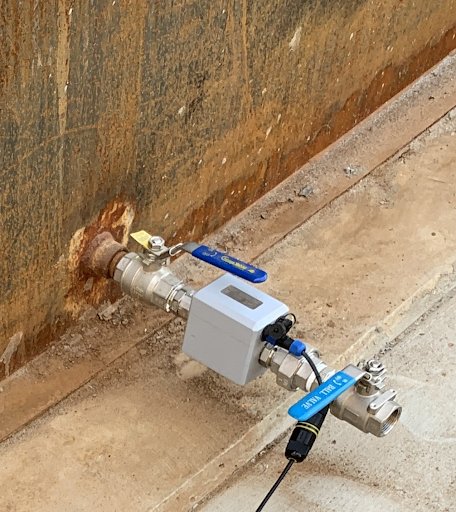 68% full
64° F
No leak detected
Then the data from every sensor transfers to EmissionBox Data platform. For further actions, it is nesessary to integrate EmissionBox Data platform with some Action platform. This integration opens the window for the complex operations with data, incuding:
– CMDB / ASM
– Incident Automation
– Demand / Supply Automation
– Tank Monitoring dashboards
– Online Compliance Monitoring
– Field Service Management
EMISSIONBOX + SERVICENOW INTEGRATION
ServiceNow delivers digital workflows since 2003. Teiva Systems has more than 13 years experience in ServiceNow implementation and customization. So, a choice of a platform for operations was natural. The first stage of a project was an integration of EmissionBox Data Platform, which collects all the data from Smart Edge gadgets, and ServiceNow Сonnected Operations Platform.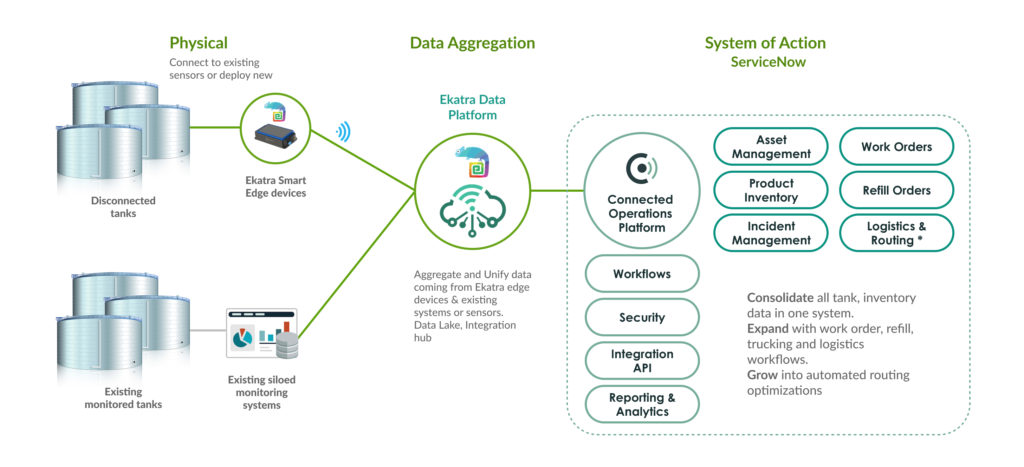 BENEFITS OF SERVICENOW AS SYSTEM OF ACTION
Consolidates all tank, inventory data in one system
Expands with work order, refill, trucking and logistics workflows.
Grows into automated routing optimizations
CAN EMISSIONBOX + SERVICENOW DO MORE?
Yes. EmissionBox has years of experience in industrial systems integration and unificationPartnership and decade of experience with ServiceNow give EmissionBox a unique platform for customized solutions design, implementation, and support.
Teiva Systems, as a ServiceNow Premier Partner, provides all the abovementioned services in Europe and Northern America.
Yuliya Nesen, Marketing Manager, Feb 22, 2022