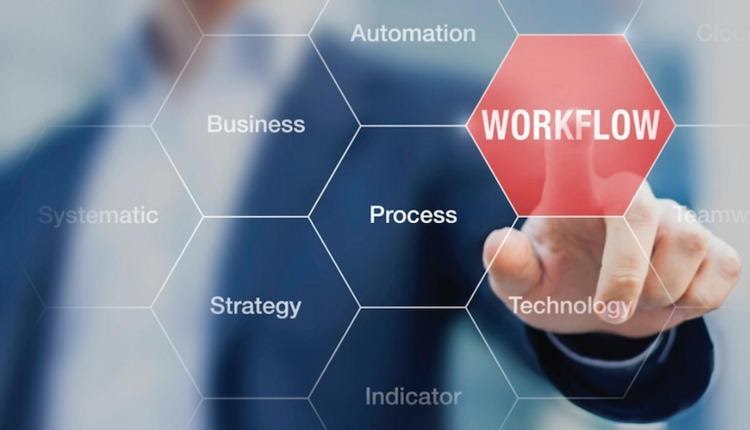 Generic Workflow – "A simple way to simplify and keep in order your Service Catalog"
CHALLENGES
Ability to cover a case that aims at creation of approvals and tasks in parallel within generic workflow.

Ability to resolve a case of disappearing approval values after the action of approval.

Ability to cover the case that allows to create approvals in various different manners to fulfill non-standard requirements.
BUSINESS VALUE
"Time to market" for Catalog Item production reduced from average 5 hours to 1.5 hours.

Ability to deploy new Catalog Items to Prod increased by 50%.

Concept allows to make small configuration changes, such as to replace an approval or assignment group directly in Prod.

Ability to re-utilize developers' time due to possibility to replace developers' engagement by administrators' involvement.
EXECUTIVE SUMMARY
One of the leading European smart IT solutions providers needed to have a way to accelerate Service Catalog creation and minimize its "time to market". In particular, they needed a solution that would simplify Service Catalog management and keep it in order to avoid confusion from end users' side in terms of categorization as well as it would allow to streamline creation and deployment of new items avoiding relying on the Item Designer concept too much.
In addition, there are plenty of other organizations that would like to streamline the process of creation of the new items in Service Catalog and that would prefer doing it fast without heavy reliance on developers and their time. Of course, we know that ServiceNow gives us an option to utilize Catalog Item Designer concept to free-up developers when creating new catalogs; however, this concept has substantial limitations and is not always used smartly. Thus, there is a need for organizations to get an alternative to streamline creation of new catalogs without loading developers too much.
To address this need, expressed by one of our clients and as we assume shared by many others, Teiva Systems has developed concept of reusable and user-friendly, in terms of configuration, Generic Workflow, which can be applied to create numerous new items for Service Catalog on a routine basis simply relying on administrators instead of real developers.
SOLUTION
"Generic Workflow" was designed to create a reusable and user-friendly Service Catalog Workflow that will allow administrators to easily create and record in configuration tables steps for approvals and tasks that are part of Generic Workflow.
The concept allows to create approvals for single user, group of users, pre-selected value of the variable on the catalog form as well as write a script to cover more advanced use cases. It also allows to keep your approvals in sequence as well as make them parallel, if needed. Also, it worth highlighting that the well-working concept of ServiceNow that allows to approve or reject individually not being dependent on other group members or wait for every group member to perform an action are kept unchanged.
With respect to the tasks the concept is similar you can pre-configure the tasks populating their assignment group, description and short description as well as order the sequence of their creation in workflow, parallel creation is possible, as for approvals.
Approvals and Tasks are pre-configured and there is a chance to set a filter condition such as location or company to which this catalog item will be solely applied. This means that specific catalog item can be visible to a specific group of people that meet certain criteria to see and manage it. Finally, you can define auto-approval and just use tasks to proceed with request fulfillment process, if this is your use case.
Main advantages of this concept that in comparison to the Item Designer, it can be thoroughly tested on all instances prior the desired item gets to Prod and there is no mess in categories of the Service Catalog due to uncontrol request of the new categories from Catalog Editors and Managers to apply the Item Designer concept.
Natalia Kyzyurava, ServiceNow Solution Consultant, May 25, 2021