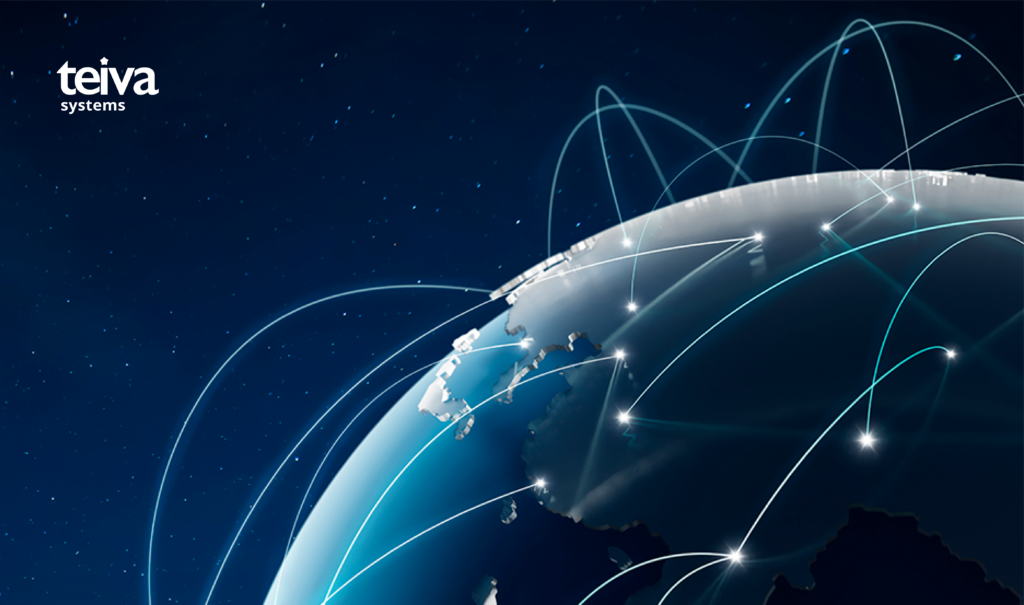 Harnessing the Power of Technology: NGOs, NPOs, and Collaborative Innovation
Amidst a rapidly evolving global landscape marked by volatility, NGOs and NPOs face the rising challenge of navigating geopolitical, environmental, and cultural upheavals. While military tech advances such as drones and AI-driven image recognition garner much attention, there's an emergent demand for technologies that uplift the security and resilience of at-risk communities and their aid organizations.
Every day presents a fresh set of obstacles for NGOs and NPOs. As the globe swiftly transforms, keeping pace becomes an uphill task. Despite their determination to help, these organisations are often overwhelmed by administrative burdens. The dual challenge of navigating increasing complexity, while contending with resource constraints, has these organisations seeking innovative technological tools to streamline their operations.
Enhancing Refugee Communication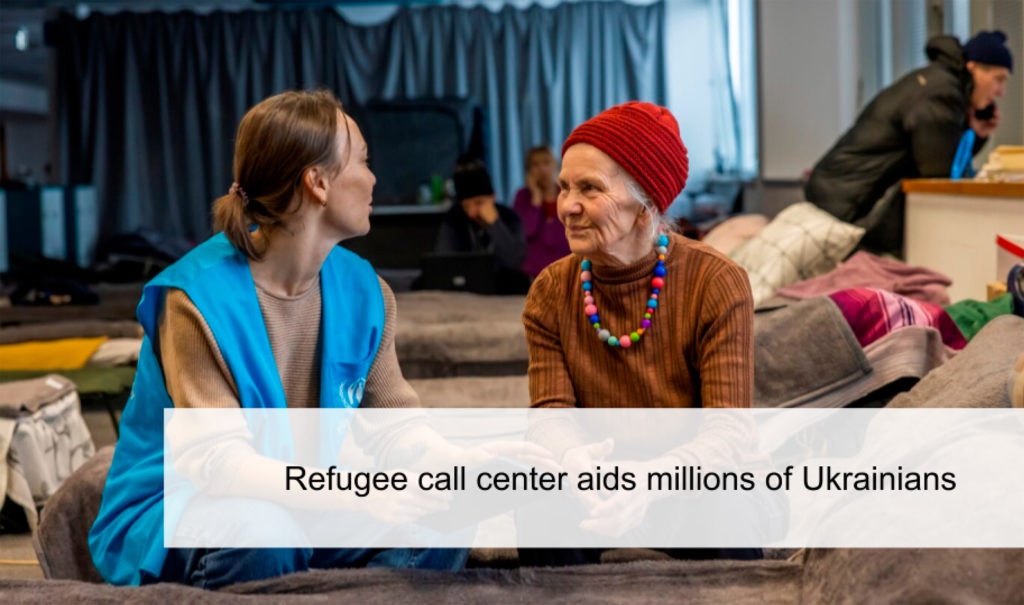 The Ukrainian refugee crisis, impacting over 8 million individuals, underscored the need for effective communication tools. ServiceNow stepped up, launching a robust Regional Contact Center not just in Hungary and Poland but as a holistic solution for multifaceted refugee aid.
Through a collaboration between UNHCR, UNICC, ServiceNow, BT, and Thirdera, the regional contact centre was established, offering refugees vital information, from emergency services to mental health support. The cloud-based system combined the expertise of ServiceNow's Customer Service Management application, BT's tech solutions, and Thirdera's case management, illustrating a deep commitment to leveraging tech for humanitarian causes.
Key Contributors: ServiceNow, BT Group, Thirdera for UNHCR and UNICC.
Further details: Youtube, Bloomberg
Optimizing Medical Supply Chains with Tech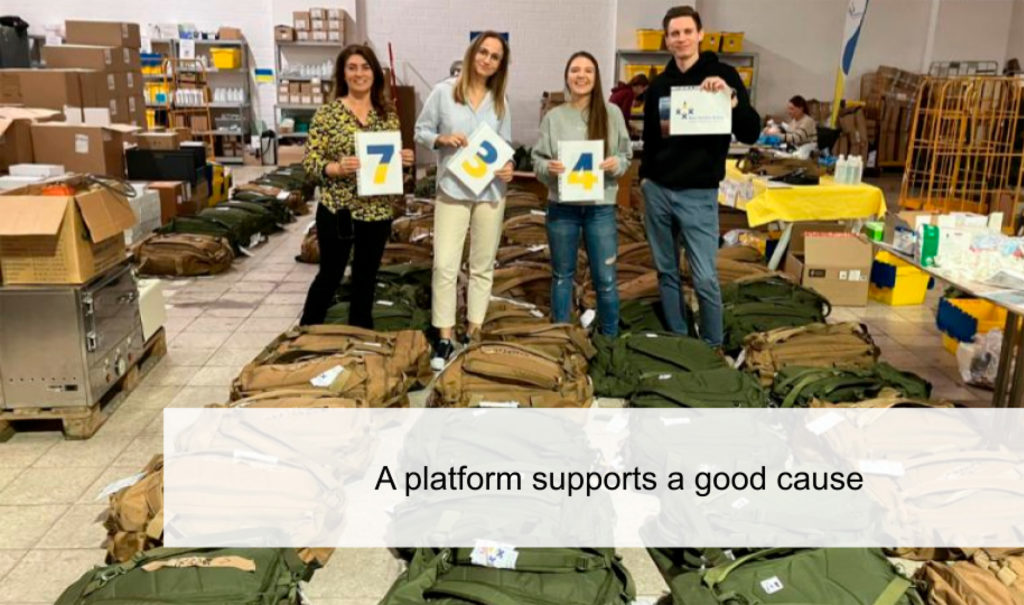 Blau-Gelbes Kreuz e.V. grappled with the monumental task of delivering medical aid to war-torn Ukraine. Their earlier reliance on Microsoft Excel and disparate communication tools was revamped when ServiceNow, in consultation with Teiva Systems and its partner network, introduced a comprehensive supply chain solution.
The result? A unified platform that expedites the delivery of medical aid and streamlined operations.
Key Contributors: ServiceNow, Teiva Systems, and partner network for Blau-Gelbes Kreuz Deutsch-Ukrainischer Verein e.V.
Further details: Unleash, ServiceNow, Teiva Systems
Piloting Humanitarian Efforts
Ukraine's war brought an immediate need for medical supplies and evacuation of vulnerable civilians. Ukraine Air Rescue (UAR), with ServiceNow's tech, created a network connecting pilots with medical centers and aid organizations, ensuring quick and efficient aid delivery.
Key Contributors: ServiceNow and volunteer network for Ukraine Air Rescue.
Further details: SAP, LinkedIn
Tech and Partnerships: Driving Change
ServiceNow, along with its collaborative ecosystem, underscores the transformative potential of technology, especially when tech sector collaborates with seasoned organizations.
The interplay between technology and partnerships holds unparalleled potential to instigate transformative change. ServiceNow, along with its vast ecosystem of partners, clients, and NGOs/NPOs, is at the forefront of this revolution. By providing robust platforms and solutions, ServiceNow empowers these entities to address challenges more effectively, streamline operations, and catalyze innovation. It's not just the technology in isolation, but the collective strength of a collaborative network that propels us forward. Through shared visions, combined expertise, and the leveraging of state-of-the-art tools, ServiceNow and its allies are co-creating solutions that promise more resilient, efficient, and impactful outcomes. This cohesive drive showcases the potential of tech-infused partnerships to reshape our world, delivering value that's greater than the sum of its parts.
Navigating a Digital Era
Modern platforms like ServiceNow empower organizations with agility, facilitating quick adaptations, addressing challenges, and ensuring consistent service delivery.
The Role of Startups
Innovative startups, with their unique solutions, collaborate with volunteer organizations, bridging cutting-edge tech with pressing needs.
Entrepreneurs often stand at the forefront of innovation, serving as hotbeds for fresh ideas and revolutionary solutions. Their agility and inherent risk-taking propensity allow them to pivot and adapt faster than traditional corporations. This dynamic nature means they can quickly identify gaps in the market and respond with groundbreaking solutions. Furthermore, startups often challenge established norms and bring disruptive technologies to the table. Their contributions often go beyond mere product creation; they reshape industries, drive market trends, and introduce novel approaches that enhance outcomes across sectors. By infusing innovation into everything they do, startups play an instrumental role in shaping the future and accelerating positive change in our world.
Empowering Through Automation
By automating mundane tasks, we enable professionals, from aid workers to doctors, to focus on impactful endeavors.
In today's age of platforms, automation emerges as a powerful force, transforming how we work, think, and deliver results. By taking over repetitive tasks and streamlining complex processes, automation technology frees up human potential, enabling individuals to focus on tasks that require creativity, critical thinking, and emotional intelligence. This not only boosts productivity but also enhances job satisfaction and overall well-being. Platforms harness the power of automation to connect disparate systems, ensuring seamless communication and real-time data analysis. As a result, decisions are more informed, processes become leaner, and organizations can adapt more rapidly to changing environments. Through the nexus of automation and platform-centric solutions, we are ushering in an era where technology amplifies human capability, driving superior outcomes and creating a more interconnected and efficient world.
Towards a Collaborative Future
When organization, startups and corporations join forces, it's more than just business. It's a shared vision of a brighter, better world.
In the evolving landscape of global challenges and opportunities, the confluence of people and processes stands paramount. It's not just about having innovative tools or methodologies, but also about the individuals who harness them, and the synergies they create together. As we shift towards a more collaborative future, it's evident that outcomes are optimized when human creativity and strategic processes unite. People bring forth empathy, understanding, and vision, while streamlined processes ensure consistency, efficiency, and scalability. Together, they pave the way for not only addressing immediate concerns but also sculpting long-term solutions. By fostering a culture where individuals are empowered by robust processes, we're shaping a future where collaboration becomes the cornerstone of progress, and the fusion of human spirit with methodical approaches leads to unprecedented milestones.
Conclusion
Technology, today, isn't just a tool but a beacon in challenging times. Platforms like ServiceNow exemplify the melding of human innovation with tech prowess. In this era of collaboration, the alliance of startups and corporations with NGOs and NPOs paints a hopeful picture of a future where technology uplifts humanity.
In the face of contemporary challenges, technology has evolved from a mere instrument to a guiding light, heralding a brighter future. ServiceNow stands as a testament to the power of merging human creativity with technological excellence. As we navigate this collaborative age, the convergence of startups, corporates, NGOs, and NPOs under the umbrella of innovative platforms like ServiceNow illuminates a path forward—a vision where technology doesn't replace, but elevates and empowers, every facet of humanity.
Don't just dream of this brighter future. Shape it. Join the wave of innovation, collaboration, and make a difference today.
Kostya Bazanov, Managing Director, Oct 12, 2023