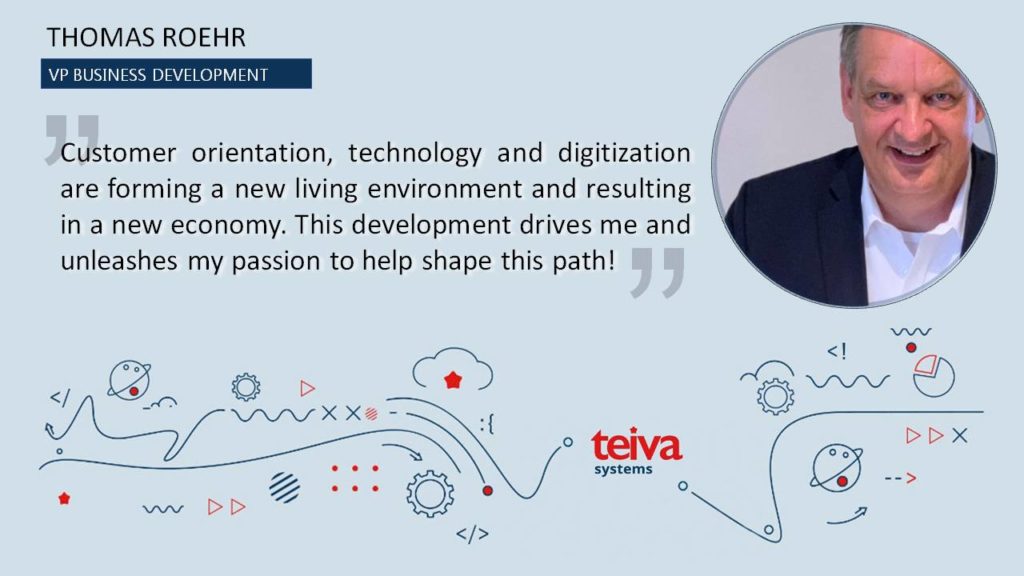 Thomas Röhr (Roehr in English transcription) joined #TeivaSystems team in January, 2022. As Vice President Business Development, he is aligning this triangle of "new work" with customer requirements and bringing valuable products and services to the market. The team will also be expanded considerably in the German-speaking market. The basis for the development projects in the digital transformation lies on the #ServiceNow platform.
In the last 7 years, Thomas has been successfully responsible for the business development and sales operation specifically for #ServiceNow in the leadership team of an international group. He has aligned the portfolio in such a way that it could be successfully launched in 5 countries.
"We are pleased that Thomas complements and strengthens us. His knowledge and experience in around digitization, ServiceNow and business development will accelerate and professionalize the development of our group," Kostya Bazanov, Managing Director, Teiva Systems Germany GmbH.
Yuliya Nesen, Marketing Manager, Feb 09, 2022