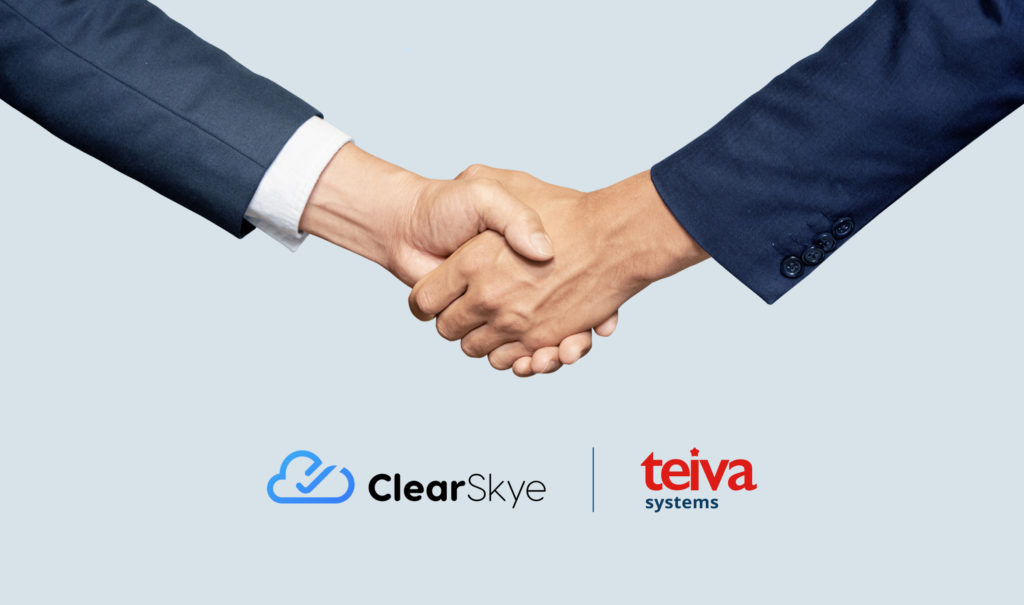 ClearSkye CCO: Partnering with Teiva makes ClearSkye a stronger company

Our partners help us going way beyond what Teiva Systems operating alone might achieve. We put high value on the extra 'processing power' that partnership brings.
Today we want to thank Mike Tierney, Chief Customer Officer in ClearSkye, for his warm words about our patership. And of course we hope for further fruitful cooperation and friendship!

During the time we have worked with Teiva Systems, I have found them to be a wonderful partner.
The team at Teiva is highly professional, and they quickly established that they do what they say they will do.More importantly, Teiva brings insights and suggestions rather than only doing what was asked. Partnering with Teiva makes ClearSkye a stronger company, and better positions us to take care of our customers.
Having worked with numerous companies in similar capacities over the years, I am confident in saying that Teiva is operating at a very high level and every day working with them reinforces the decision we made to partner with Teiva Systems.
Mike Tierney
Chief Customer Officer
ClearSkye

ClearSkye delivers a complete Identity and Access Governance (IAG) solution built on the #ServiceNow platform. It provides employee lifecycle automation, access requests, access certifications and business intelligence. It allows for complete integration of governance and business processes, which supports the explosion of applications and complex workflow needs. Additionally, it automatically works with other key applications on the ServiceNow platform, providing deeper insight and more effective bridge between the business and IT.
Yuliya Nesen, Marketing Manager, Feb 06, 2023