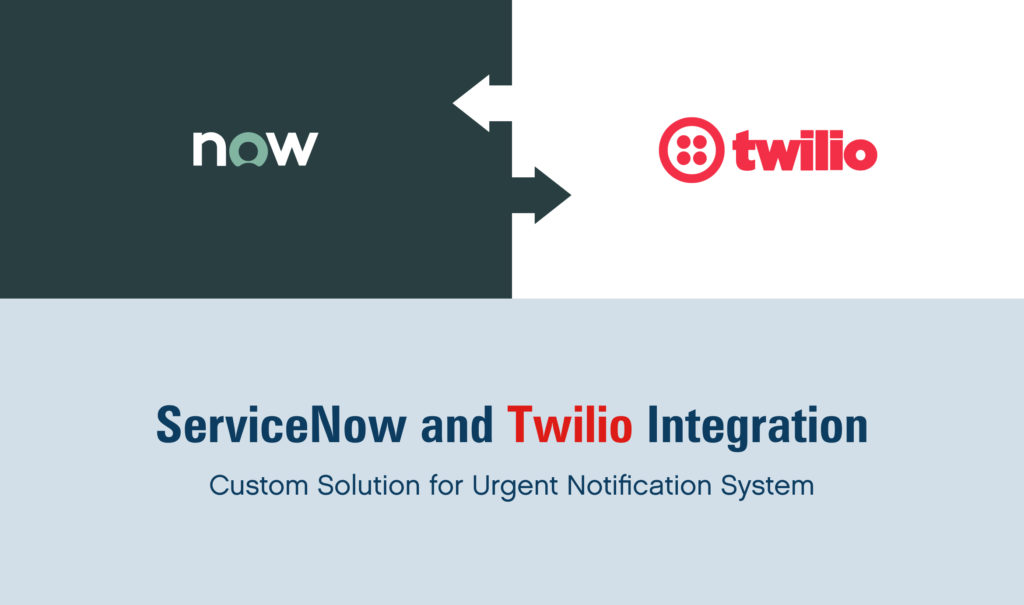 How We Set Up the Urgent HelpDesk Calls for a Manufacturing Company
CHALLENGES
Develop a fully custom solution for voice notifications.

Create a user-friendly admin panel with custom configurations.

Create reusable templates of the voice messages.

Add a logging system.

Make sure every ticket update will not trigger multiple calls.

Send messages in a specific order.
BUSINESS VALUE
Emergency tickets response increased 12 times!

Significantly decreased money loss by fixing issues urgently

The company can manage notifications without the vendor's help.
EXECUTIVE SUMMARY
One of the leading manufacturers of printing inks aimed to improve the process of instant troubleshooting of emergency tickets from critical devices or other high urgency tickets.
The client has hundreds of workplaces all around the world. The employers use a lot of devices for storing data or manufacturing.
To monitor the health of servers, PCs, and other devices, the company connected them to the ServiceNow instance. Thus, in the case of an incident each device sends tickets with information about its state. If any breakdown or suspicious events occurs, a helpdesk team will know it from the ticket.
The problem with the process was a late response. If some critical event happened at night, nobody would know until the start of the workday. The business was losing money due to a lack of an effective notification system.
To solve the time issue, the company wanted to notify only people, who are on the shift at that time. If a problem occurs in a country, where the workday is over, the person in another location receives a voice message. To bring this logic to life, we had to integrate ServiceNow instance with a cloud communication platform Twilio, and design a simple and intuitive admin panel in the client's instance.
SOLUTION
Teiva systems integrated Twilio service that allows performing phone and video calls, voice and text messages.
Since the company wanted to manage all configurations without addresing the external development team, we have created a custom admin tool, so the internal team can easily deactivate voice message triggers or create new notifications. Also, we've developed a logging system to add transparency to this process.
As a result, now our client can create voice message notifications for incidents, requested items, change requests, problems, catalog tasks, and change tasks.
The internal team can set up any conditions that will be triggered when the ticket is created or updated.
The admin form allows choosing a template for voice messages. Pre-edited templates contain dynamic data such as ticket number, receiver's name, urgency, and priority.
Also, the helpswak team can specify people who receive the notifications in order of importance. To track who receives the calls we've created custom logs. In this way, the company will always know which helpdesk person and when received the call.
Yuliya Nesen, Marketing Manager, Jan 24, 2022