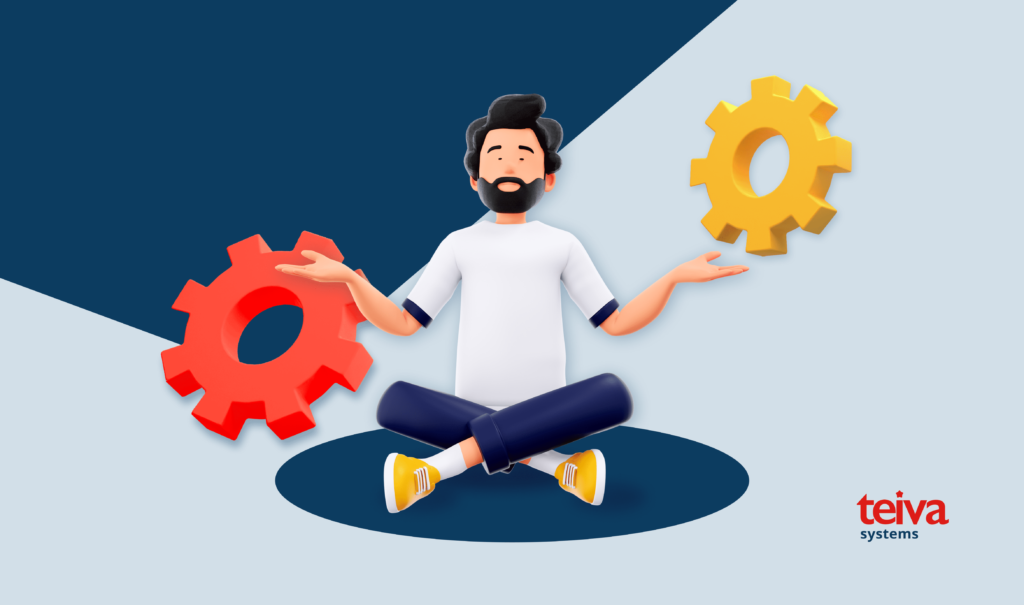 Streamlining Tool Selection with User-Centric Intents
When a client initiates a tender for tool selection, they aim to identify the most appropriate solution that meets their needs while ensuring value for money.

But they face following problems:
1. Unclear Tool Capabilities and Mismatches.
2. Inefficient Decision-Making and Extended Time to Value.
3. Operational Risks and Future Scalability Concerns.
These challenges can lead to confusion and delays in the tool selection process, impacting the organization's efficiency and effectiveness.
The Solution: Defining User-Centric Intents
One effective way to address these challenges is by defining a clear set of user intents. Intents act as a bridge between the user's needs and the tool's functionalities. They provide a structured way for clients and stakeholders to quickly and decisively assess a tool's functions. Let's explore how this approach can transform the tool selection process.
The Power of Defined Intents
A well-defined list of intents can offer numerous benefits for clients seeking a new tool. These intents act as guidelines, ensuring that the tool's capabilities align with the organization's needs. Here's how they can make a difference:
1. Clarity and Precision: Each intent is carefully defined to address a specific user action or goal. This eliminates confusion caused by overlapping intents, making it easier to categorize user inputs.
2. Focused and Streamlined: Intents are designed to represent single user goals. They avoid the pitfall of broad intents that try to encompass too many user actions, ensuring a more streamlined user experience.
3. Varied Expressions: For every intent, a variety of sample phrases are provided, accommodating different ways users might express the same goal. This helps the system recognize diverse user inputs accurately.
4. Continuous Improvement: Intents are not static; they evolve with user interactions. By gathering data on how users engage with the system and regularly updating intents, you can stay aligned with changing user needs.
5. Structured Hierarchy: Some platforms support hierarchical intent structures, allowing for main intents and sub-intents. This hierarchical organization aids in structuring related intents effectively.
6. Thorough Testing: Before deploying a system, it's crucial to test the defined intents with both expected and unexpected user inputs. This ensures correct categorization and response.
7. Ambiguity Handling: When user input matches multiple intents, the system is designed to ask clarifying questions rather than making incorrect assumptions, leading to a smoother user experience.
8. Contextual Awareness: In context-aware systems, intents can work harmoniously within ongoing conversations, ensuring that responses are contextually relevant.
9. Fallback Mechanism: For unrecognized inputs, a default or fallback intent guides users back to recognized intents, preventing user frustration.
10. Adapt to Change: As the product or service evolves, user intents may change, or new intents may emerge. Regularly updating the intent list keeps it aligned with evolving user needs.
Anatomy of Intents
The format of intents may vary depending on the platform or tool. However, a typical intent structure includes:
Intent Name: A unique, descriptive identifier (e.g., "Book_Flight" or "Check_Weather").
Sample Phrases/Utterances: A list of example sentences or phrases representing the intent.
Entities/Slots (Optional): Specific data elements the system needs to collect to fulfill the intent.
Response Templates (Optional): Predefined responses that can be used or modified based on user input.
Contextual Information (Optional): Data or conditions providing context, influencing the response.
Remember, the structure of intents may vary between platforms, so it's vital to align with the specific requirements of your chosen system or tool.
Incorporating well-defined user intents into the tool selection process can significantly enhance the decision-making journey. They provide clarity, precision, and adaptability, ensuring that the chosen tool aligns seamlessly with organizational goals. By embracing these best practices, organizations can streamline tool selection, minimize uncertainties, and accelerate the time to value.

#ToolSelection #UserIntents #DecisionMaking #ToolCapabilities #Efficiency #OperationalRisks #Scalability #Clarity #Precision #Streamlined #VariedExpressions #ContinuousImprovement #StructuredHierarchy #Testing #AmbiguityHandling #ContextualAwareness #FallbackMechanism #Adaptability #ToolChoice #ValueForMoney

List of Intents
Here is a comprehensive list of intents categorized by user actions and roles:
I want to request an app
I want to submit an idea
I want to report an issue
I want to request sth
I want to request help
I want to check status
I want to inform myself
I want to buy a good
I want to buy a service
I want to request sth on behalf of a customer
I want to certify myself
I want to download things
I want to raise a product/service complaint
I want to subscribe to services
I want to schedule onsite support
I want to collaborate
I want/have to notify
I want/have to update
I want/have to sync
I want to access a specific database or tool.
I want to attend a training or workshop.
I want to view metrics or KPIs.
I want to initiate a project.
I want to escalate a concern.
And, following is an example of intents categorized by a role:
Head of HR:
I want to initiate a recruitment drive.
I want to review compensation packages.
I want to access employee performance reviews.
I want to update the employee handbook.
I want to address an employee grievance.
Compliance Officer:
I want to review recent regulations.
I want to conduct an internal audit.
I want to create/update compliance guidelines.
I want to train teams on compliance protocols.
I want to report non-compliance.
CISO (Chief Information Security Officer):
I want to assess our organization's cybersecurity posture.
I want to initiate a penetration test.
I want to update our cybersecurity policies.
I want to review incident reports.
I want to authorize access levels.
Master Data Manager:
I want to validate data consistency.
I want to initiate a data cleansing process.
I want to define data governance rules.
I want to integrate new data sources.
I want to back up critical data.
Logistics Specialist:
I want to track shipments.
I want to optimize transportation routes.
I want to audit inventory levels.
I want to collaborate with suppliers/vendors.
I want to forecast logistics needs.
Kostya Bazanov, Managing Director, Oct 09, 2023